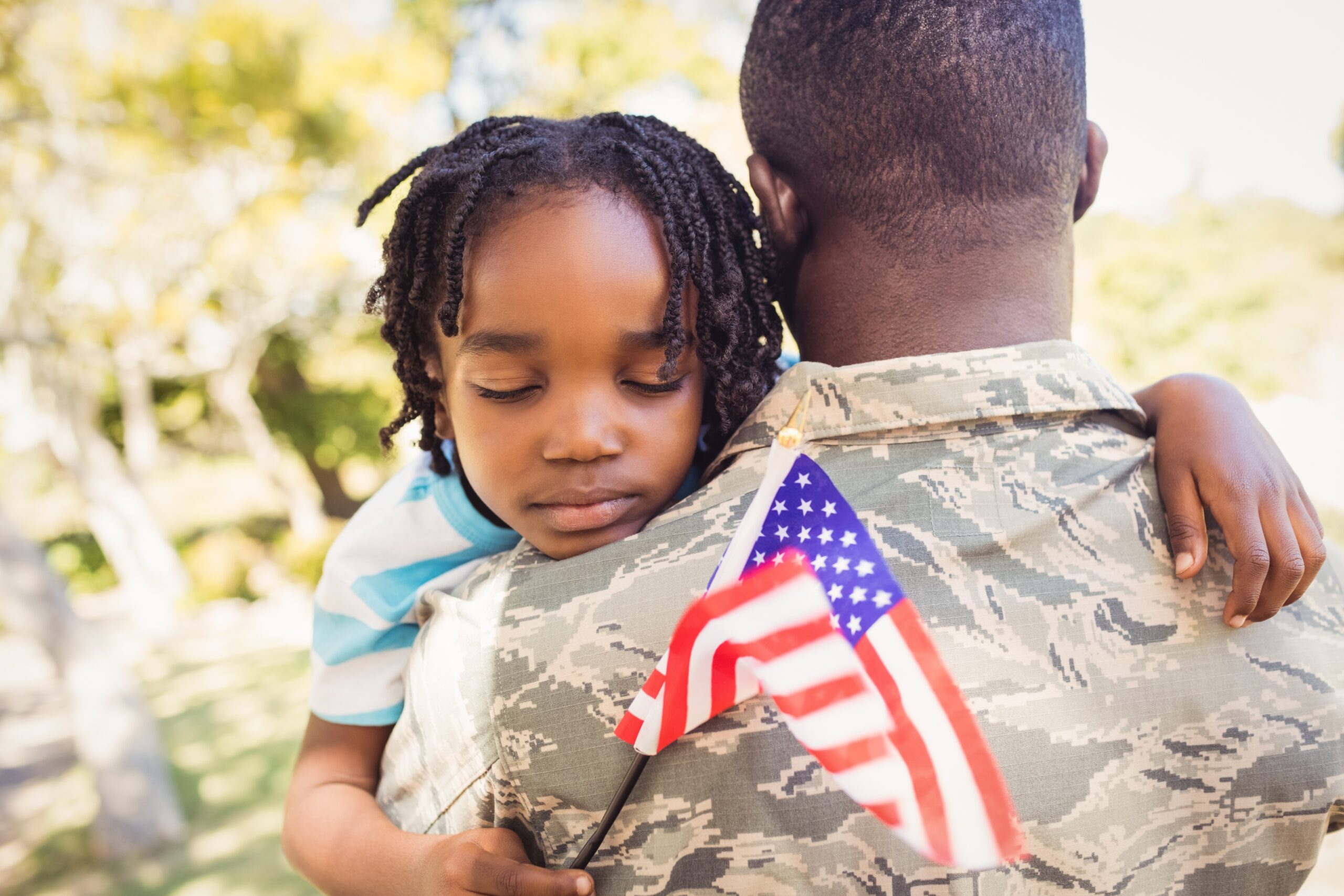 The Month of the Military Child – April
The military is applauded all over the world for its hard work and sacrifices. Without our military, countries wouldn't be safe and would cease to exist. But the one aspect that the layman underdetermines is the sacrifices their families make, especially their children. Recognizing the struggle, the Department of Defense Military Community has named April as the Month of the Military Child in 1986.
Their Struggles 
Since 2001 around 2 million children have been moved multiple times due to parental deployment (being relocated because the workstation changed). Approximately 1.2 million children that come from military families end up joining the military and become active members. Almost 80% of these children end up enrolling in public schools due to constant moving and uncertain living conditions. Regularly changing places and being separated from one's parents creates tons of mental health issues. Added to that is the constant fear of the parent not returning. These kids can then struggle with depression, anxiety, abandonment issues, etc. Making them more vulnerable in their circumstance. Almost one-third of these children during their school years show signs of being anxious. Crying on multiple occasions and worrying about even seemingly insignificant things. 
Military Brat
Kids coming from military families are often referred to as Military Brats amongst the army circle. However, when stepping into a different sphere, the meaning changes. Or at least the way it's viewed does. For people who aren't associated with the way the military works, this term is more used to express a lack of respect. This, of course, makes it hard for the child to fit in and find their calling. As if the stress of one's parents being in the military was not enough, they are then subjected to constant prejudice and marginalization. Now imagine this happening every time they move. Sad, isn't it? But of course, this isn't always the case. Slowly, with globalization and the internet taking over, some young people are gaining more and more clarity about the struggles "military brats" face. Making it clear that these military children are just kids themselves. And the best part about military kids is that wherever they go, they learn and adapt to new cultures and traditions. Taking a piece of the place in their soul wherever they go for the rest of their lives.
Our Contribution 
For people who haven't had any experience of what it's like being in the military or having a loved one in the Armed Forces, we can't imagine what they go through. But what we can do is offer our support and show them that even though we haven't been through it, we understand that it's a struggle only they can comprehend. There are many ways in which we can offer that support, for example, wearing purple. This can help raise awareness and also signify the efforts you are putting in for the children of the military. Organize community events that glorify the victories and bring to attention the extent to which these children struggle. Or schools could contribute by saluting the Military children during events, assemblies, etc., giving them the honor and prestige that they deserve. 
We can't even begin to comprehend what the children of Military families go through. Childhood and even adolescence is a very fragile time. It develops a child's outlook toward the world. So, this April, what are you going to do to make this world a better place for these Military children? 
References: 
https://www.militarychild.org/MOMC_Toolkit
https://www.military.com/spousebuzz/blog/2008/04/month-of-the-military-child.html
https://www.dodea.edu/dodeaCelebrates/Military-Child-Month.cfm#:~:text=The%20Month%20of%20the%20Military%20Child%20is%20part%20of%20the,Month%20of%20the%20Military%20Child.
https://www.defense.gov/ask-us/faq/Article/1775411/when-is-the-month-of-the-military-child-and-what-is-the-history-behind-it/
https://americangimuseum.org/month-of-the-military-child/