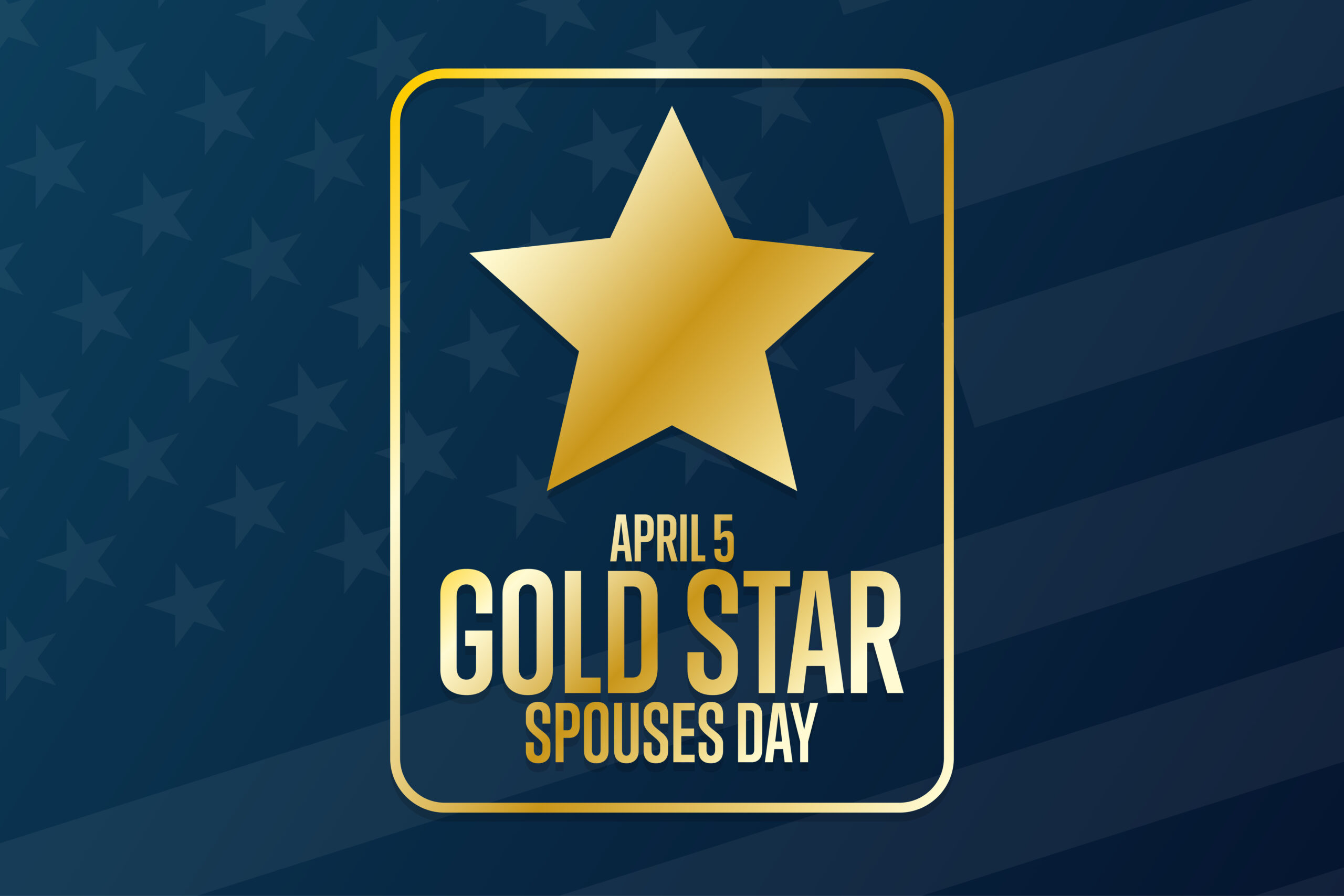 Gold Star Wives Day – April 5th
What is Gold Star Wives Day? Being a wife to someone in the military forces is not easy. It requires a lot of patience and sleepless nights. Military wives worry about their husbands who are in the line of duty, far away from home while supporting their families, taking care of the house and the children as well. 
The United States gives all its military members very high regard, and it doesn't fall short in paying tribute to their wives and families. Keeping that in mind, Gold Star Wives Day, also known as the Gold Star Spouses Day, was made a day of appreciation and recognition for these wives. This year, the Gold Star Wives Day will be celebrated on Monday, 5th of April 2021.
The Gold Star
The Gold Star is a US Military tradition that started during the first World War. Each military family used to have a service flag with a blue star representing each member serving in the military. If any loved one from that family died, their blue star was then replaced with a gold star. This served as a representation of the sacrifice that the family had collectively made for the safety of the country. 
After some time, the tradition evolved, and the wearing of a Gold Star button by each family member was introduced. Congress officially passed the design of the Gold Star Lapel Button back in 1947, which now works as an official recognition to the members who have lost their lives in battles. The official design of the Gold Star consists of a golden-colored star above a purple background. 
Observation of the Gold Star Wives Day
The Gold Star Wives Day is not considered a national holiday across the country. Banks and other businesses run on their normal schedules, but everybody's free to have any special arrangement for the day if they want to have it. 
To observe the day, there are several different events that are held. Many 5K memorial runs are organized both on and off base to remember the people who laid their lives for the United States. Efforts are also made digitally on different social media platforms. 
Some Facebook campaigns engage you by asking you to upload pictures of your loved ones and write a few words in their remembrance. Several other campaigns lay focus directly on the military spouses, praising them, raising awareness about their struggles, and sharing the stories with the world. 
Some sites across the country even conduct special activities for the day where people can experience what it's like being a military officer to further feel closer to what the brave individuals go through during their time of service. For example, each year, there is a Gold Star Simulator Day held at Fort Rucker in Alabama, which gives a simulation experience of flying a military plane. 
Being a military spouse is an honor in itself. Each year, attempts are made to increase the awareness about this day and promote the struggles of these wives. We as humans should also promote this day and recognize the righteous ones and the brave soldiers who lost their lives in the line of duty. 
References
https://www.congress.gov/bill/116th-congress/senate-resolution/68/text
https://nationaldaycalendar.com/gold-star-spouses-day-april-5/