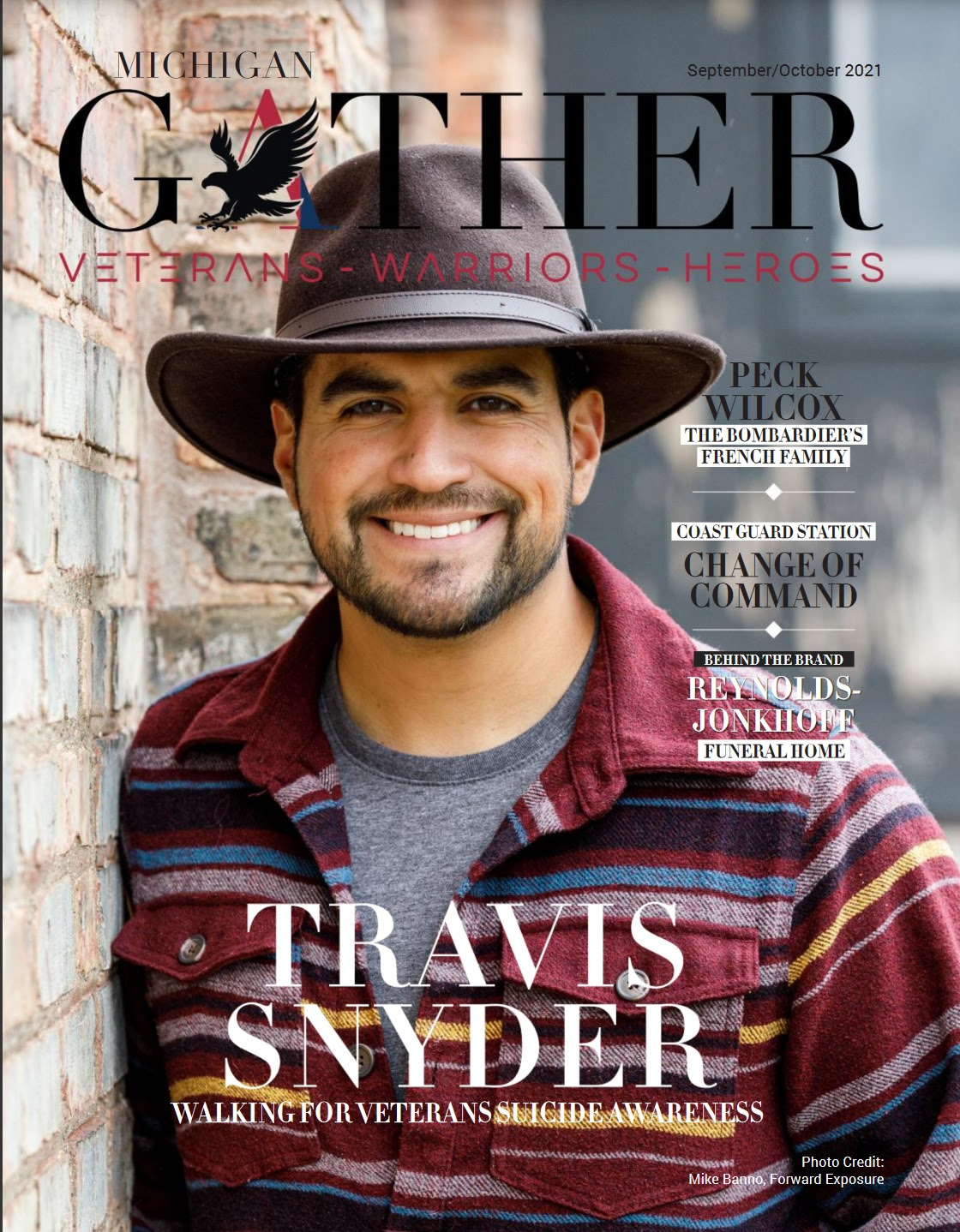 GATHER Veterans – Expanding our Readership and Community Impact
GATHER Veterans-Warriors-Heroes seeks to educate, inspire, and encourage our Veterans, Active-Duty Military, Law Enforcement, Firefighters, EMTs, Nurses, and Teachers through compelling storytelling, community connections, events, print, and digital resources. We also effectively provide our investment partners with various opportunities to brand themselves and their businesses as friendly and supportive of our community heroes.

It is our Veterans, Active Duty Military, First Responders, Nurses, and Teachers who are in the trenches every day selflessly serving our country and our communities as they put others above themselves. GATHER Media LLC is honored to provide a magazine and resources dedicated to them exclusively in hopes that our efforts will preserve their stories for many generations to come and inspire others to follow in their inspiring footsteps.
"GATHER Veterans was born out of the need to have a united publication to support and inform our Northern Michigan Veterans Community," said Owner/Publisher Hannah Bouwmeester. "I was approached by the Department of Veterans Affairs to consider taking on the project."
"It was a no-brainer for me", says Owner Hannah Bouwmeester. "Every male in my family for four generations has served our country."
Six weeks later, in November 2019, GATHER Veterans was released on Veterans Day. At the Department of Veteran Affair's announcement ceremony for the Veteran of the Year, all attendees received GATHER Veterans' inaugural issue.
"In 2019, when I was a part of helping to launch GATHER Veterans with Hannah, we wanted to find a way to make a statement with the magazine's debut. We looked at starting it at the beginning year but did not feel that was enough. GATHER Media LLC found a way to pull all their resources and launch GATHER Veterans on Veterans Day 2019. Hannah has a huge passion for helping veterans by making this a resource where they can come to get information specific to them."

~ Michael Roof, Director, Grand Traverse County Department of Veterans Affairs
Four months later, the pandemic shut down our nation, but GATHER Veterans continued to print and produce bi-monthly digital magazines to tell the heroic stories of our Veterans. Hannah and her team managed to survive 2020 and continue producing magazines free of charge to Veterans and their families.
In August of 2021, GATHER Media LLC has sought to nail down a solid business plan to grow and continue to serve our community heroes. As a result, GATHER has rebranded and is now GATHER Veterans-Warriors-Heroes. Expanding our readership and demographic to serve Veterans, Active-Duty Military, Law Enforcement, Firefighters, EMTs, Nurses, and Teachers necessitated this rebrand. This expansion came about with the realization that many Veterans continue serving in these capacities and a desire to recognize and serve ALL community heroes in Michigan.
For more information, visit gatherveterans.com, follow us on Facebook, or contact Hannah at hannah@gatherveterans.com or 231-492-7870.
Read our latest issue here.
Follow us on Facebook.